The Surround

Artist-run initiative / DIY space (2015 and ongoing)
Collaboration with Penny Klein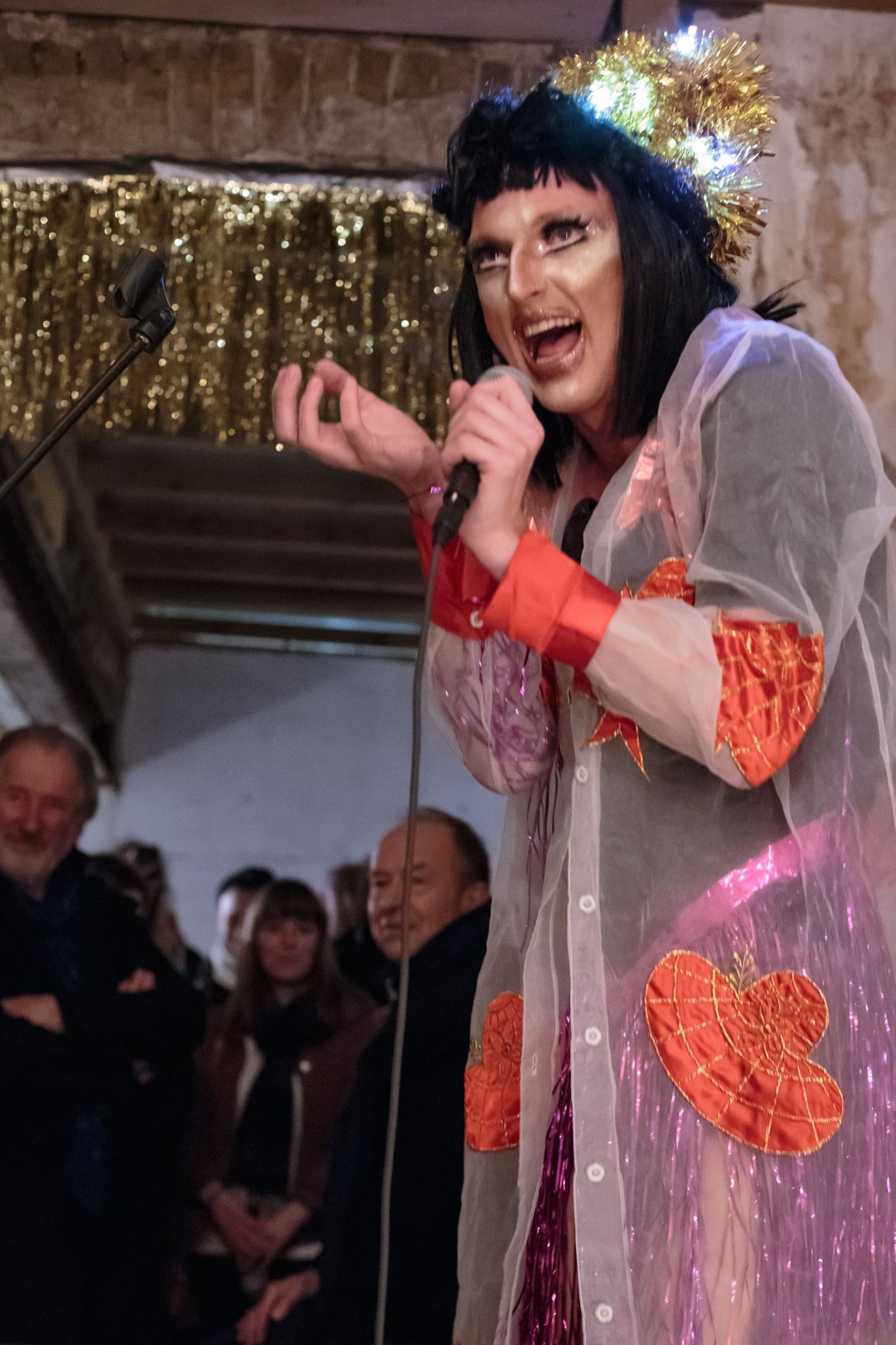 Some images from The Surround [click to enlarge]

The Surround was founded by me and Penny Klein in November 2015. It is a space that nurtures and encourages musicians and artists to showcase new work; a flexible, morphing platform for our own compositions and that of others. As musicians and performers we wanted a place where we could test out new pieces and experiment freely. We noticed the breadth of work being made around us and wanted to create an opportunity to meet regularly and share these ongoing experiments with others.

We began curating DIY events, called Surroundings, in and around Peckham, London, inviting those working within the parameters of music and performance to show their work. We encourage those in particular who are unsure of where to take their experiments and strive to create a welcoming environment for those who want to share unfinished, uncertain ideas. We have hosted twenty-one events to date in different locations. We have been able to gain access to unusual spaces thanks to the support of friends within the wide circle that has formed. For instance, Safehouses 1 and 2 are two gutted terraced houses in Peckham. Various walls have been knocked through, a mezzanine level has formed because of a half-removed ceiling, the building is full of nooks and crannies, and creates a sprawling, intimate space for performances to be scattered around. On a bigger scale the abandoned Averard Hotel in Lancaster Gate, now under development, was full of grand, vacant rooms, mottled mirrors and spiral staircases. Performers were stationed in all corners of the building, and the audience was guided from room to room to watch the entertainment unfold. The space is as important as the performers. It dictates the tone of the evening, the acoustics, the limits on the technology we use and we are determined to keep using these unoccupied, usually inaccessible, interesting spaces to host our events. We think it is important that spaces like this remain seen and inhabited when possible, and that the events remain surprising while we explore these hidden enclaves within London.

Each event has attracted a variable audience of between 50 and 200 people. The events are always eclectic - we have been careful to not align ourselves with any specific genre or movement, as we believe that it is the collision of different musical backgrounds that creates some of the most unexpected and exciting sparks, and we always curate each night with this in mind. It is important to us that a classical composer may be on the same bill as a noise artist, or someone working primarily with film, or a poet, or a pop act. Collaborations have emerged, work has had the space to develop, and an ecosystem of ideas and influences has grown.

The Surround is a part of our practice. We do not see these events as something that runs separately from our own work as artists. The process of curating and hosting the events informs the work we make and the collaborations that we have personally formed, directly out of providing this platform, have enriched and advanced our own practice and the community involved.

The Surround's ethos is: there is no stage (the artists can perform where they like), it's regular (the platform provides a deadline/opportunity to show work), it's nomadic (we have no 'home', different space is important and the artists can respond as they feel), it's non-genre specific (we have had techno sets, followed by pop, followed by poetry, followed by classical, and more).

In addition to the events we have, to date, produced four recorded compilations for limited edition cassette tape and online streaming, where we invite everyone who has been involved in our events to contribute an audio recording between 30 seconds and 6 minutes in length, In December 2018 we were the featured artist of Stuart Maconie's Freak Zone Xmas Special on BBC 6 Music.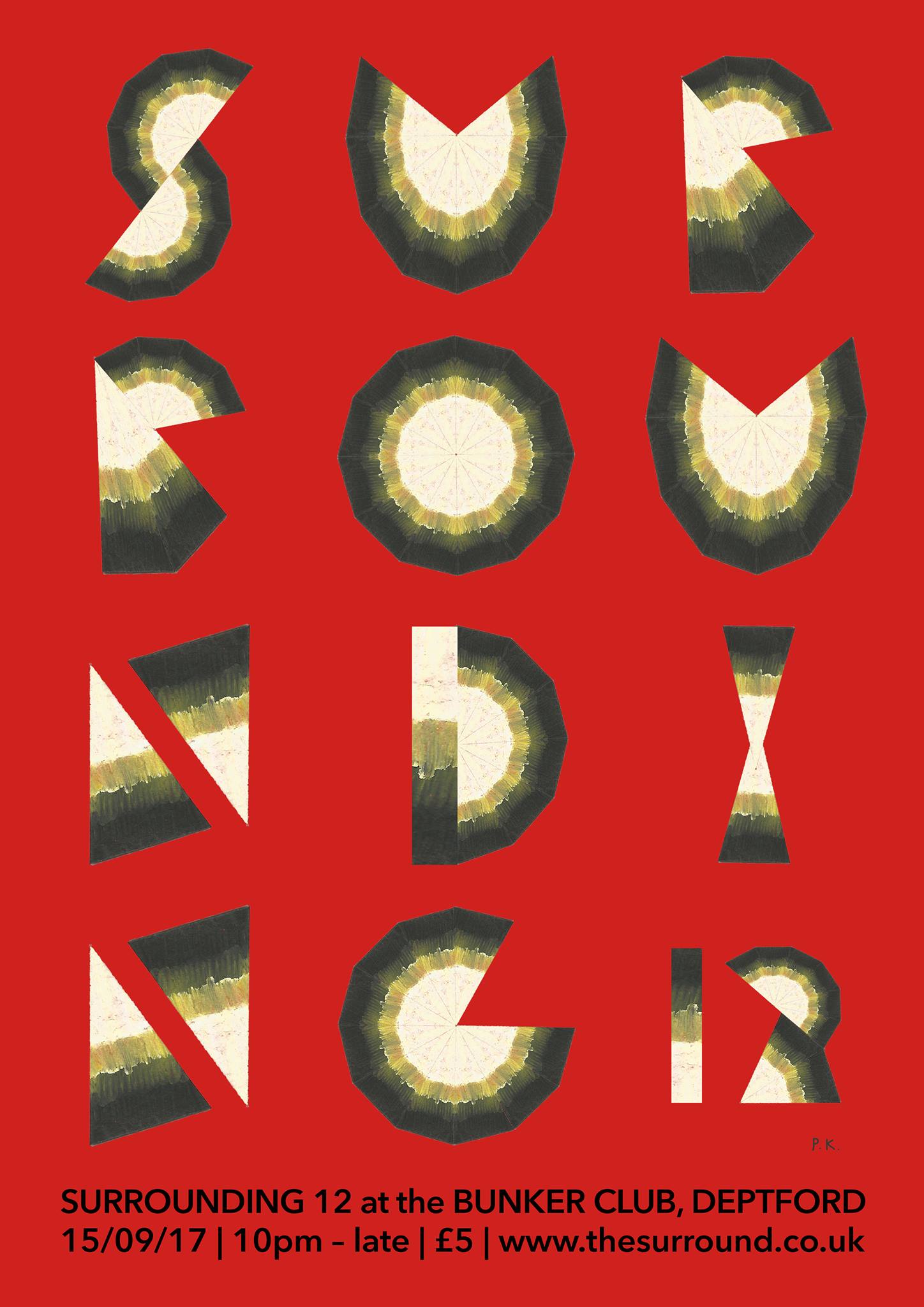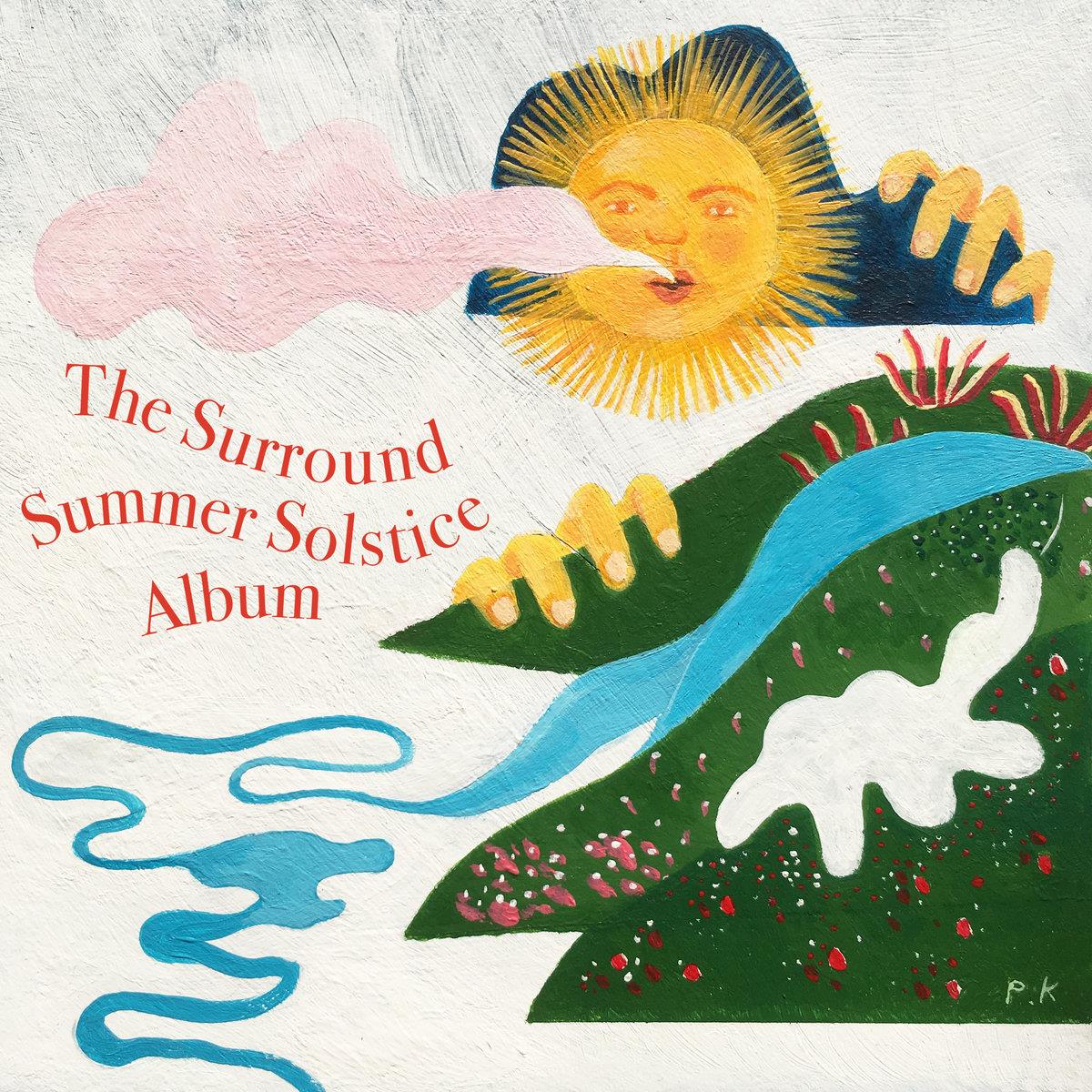 The Surround posters (select), all by Penny Klein
Events and releases to date:
Surrounding 1
// 17.12.15 – Safehouse 1, Peckham
Surrounding 2
// 21.1.16 – The Nines, Peckham
Surrounding 3
// 4.3.16 – Safehouse 1, Peckham
Surrounding 4
// 21.4.16 – Asylum, Peckham
Surrounding 5
// 25.5.16 – Averard Hotel, Lancaster Gate
Surrounding 6
// 17.7.16 – Safehouse 2, Peckham
Surrounding 7
// 31.8.16 – Asylum, Peckham
The Surround X SeenThrough
// 29.10.16 – Averard Hotel, Lancaster Gate
The Surround Christmas Album // Released: 16.12.16
Surrounding 8
// 19.12.16 – Safehouse 1, Peckham
The Surround presents: Haddow
// 6.1.17 – Silver Road, Lewisham
Surrounding 9
// 9.3.17 – SET, Bermondsey
Surrounding 10
// 6.4.17 – Capstan House, Poplar
The Surround presents: The Sonologists
// 12.5.17 – The Greenwich Pensioner, Poplar
The Surround Summer Solstice Album // Released: 21.6.17
Surrounding 11
// 22.6.17 – Capstan House, Poplar
Surrounding 12
// 15.9.17 – Bunker Club, Deptford
The Surround X F.L.C
. // 30.11.17 – DIY Space for London, Bermondsey
The Surround Christmas Album 2 // Released: 25.12.18
Surrounding 13
// 26.2.18 – SET, Dalston
Surrounding 14 // 3.5.18 – The Ivy House, Nunhead
The Surround X The Re-Imagined
// 11.5.18 – Lighthouse, Brighton
Surrounding 15
// 12.8.18 – a tree, Greenwich Park
Surrounding 16
// 29.9.18 – 504, Brixton
Surrounding 17
// 20.12.18 – SET, Dalston
The Surround Christmas Album 3 // Released: 20.12.18
The Surround New Year Album // Released: 13.02.20